ASCII characters 0 to 127

Code 0 to 31 (and # 127) are non-printing, mostly obsolete control characters
that affect how text is processed. There are 95 printable characters.

To print one, press the ALT key (hold it down) and type the decimal number.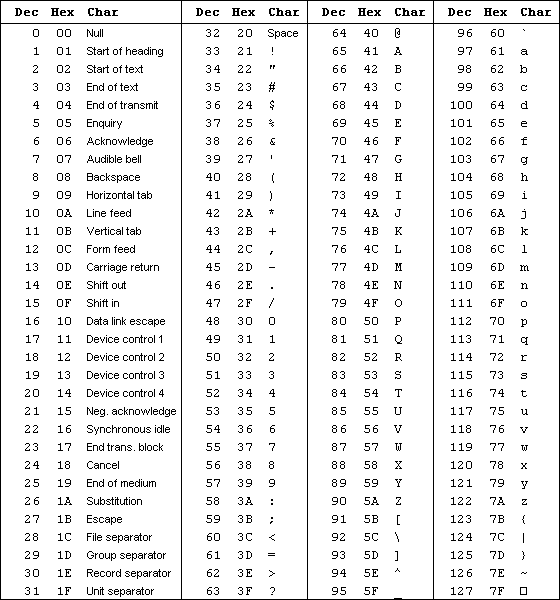 Extended ASCII

There are many versions of the extended ASCII set, this is the most popular one.